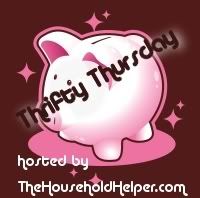 I mentioned earlier this week that I shop at Walmart for groceries. If you read any of the money saving blogs, you know it's a good idea to shop multiple stores to save money on your groceries.
Personally, I shop at Rite Aid, Walmart, BJs Wholesale and Stop & Shop. Occasionally I'll shop at Target if there's a good deal or a coupon match-up I cant pass on.
I don't shop CVS anymore – with the other stores listed above so close, it's not worth the time or the gas to go out of my way. But that's me – you might have Walgreens or Aldi close to your home instead of a wholesale club or even Walmart.
Each week I scope the weekly sales circulars and plan my shopping trip based on the sales & deals at the different stores. Typically my trip looks like this:
Walmart for packaged foods, cleaning products, health & beauty.
BJs Wholesale for select bulk items like pet food & litter, sweetener, cereal bars, toilet paper. I also get sliced cheese, ground beef and frozen chicken breasts at BJs. (note: I don't go to BJs every week)
Stop & Shop to "perimeter shop" meaning produce, deli, meat & poultry and dairy – the fresh foods, anything that expires in the next couple days/weeks.
We also do an occasional trip to our local restaurant supply store to buy meat & poultry in bulk to freeze.
The key is to plan ahead. I make a shopping list for each store and then paper clip that list to the sales circular along with my coupons to use. Each week I know exactly what to buy at each store before I leave my house.
Do you shop at multiple stores to save money on your groceries? Which stores? And how often so you go?
PS: PS If you have a tip for Thrifty Thursday please share in the comments with your link! And if you want, here's the code for my graphic to use on your post:
<a href="http://thehouseholdhelper.com/blog/index.php?s=thrifty+thursday" target="_blank"><img src="http://i80.photobucket.com/albums/j189/girlie0226/thriftythursday.jpg" alt="Thrifty Thursday Tips @ TheHouseholdHelper"></a>