Today is a little more than just about trick-or-treating and costumes for me. It's the anniversary of the day Little Dude graduated from the NICU and came home.
Little Dude came into this world in a very dramatic way: I had a placental abruption due to my sky-rocketing blood pressure (preeclampsia) in my 28th week. Once I abrupted, I started contacting. With each contraction the baby's heart rate dropped. So emergency c-section under general anesthesia. 12 weeks early!!
Little Dude weighed just 2lb 9oz, but he came out crying and moving – a sign that he was in good shape. But he was still put on a respirator for just a few days.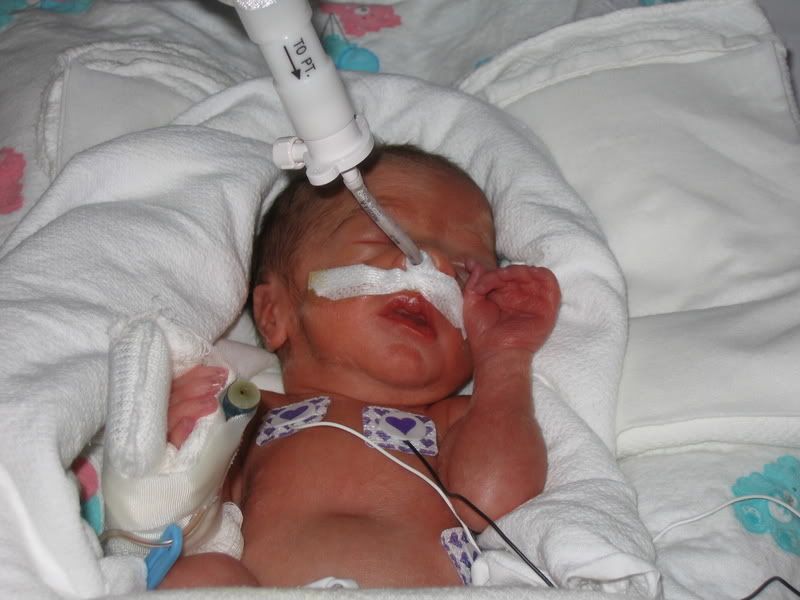 After 8 weeks in the NICU, he was released weighing 5lbs 4oz – still tiny, but quite a fighter!
Now he's 3 years old and a typical toddler! He's in the 50th percentile for height and weight; he's right on target for his fine and gross motor skills; his vocabulary is above average. Often times, people cannot believe he was so premature because he is so "normal" and healthy.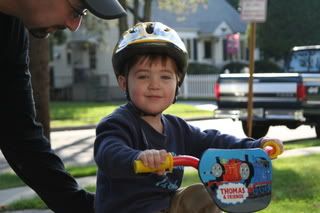 I give thanks on a daily basis for being blessed with my preemie. We are blessed to have had an early, but healthy preemie. We are blessed to not have had any complications, infections or surgeries during our NICU stay. We are blessed to not have any lasting complications or birth defects due to his prematurity.
November is Prematurity Awareness Month.  Did you know that 1 in 8 babies are born premature? Did you know that more newborns die from premature birth than any other cause? Support The March of Dimes Petition for Preemies. The petition's goal is to:
increase support for prematurity-related research
urge federal and state policymakers to expand access to health coverage for women of childbearing age and to support smoking cessation programs as part of maternity care
urge hospitals and health care professionals to voluntarily assess c-sections and inductions that occur prior to 39 weeks gestation to ensure consistency with professional guidelines
convince businesses to create workplaces that support maternal and infant health
Sign the Petition for Preemies – and pass on the link to your friends!